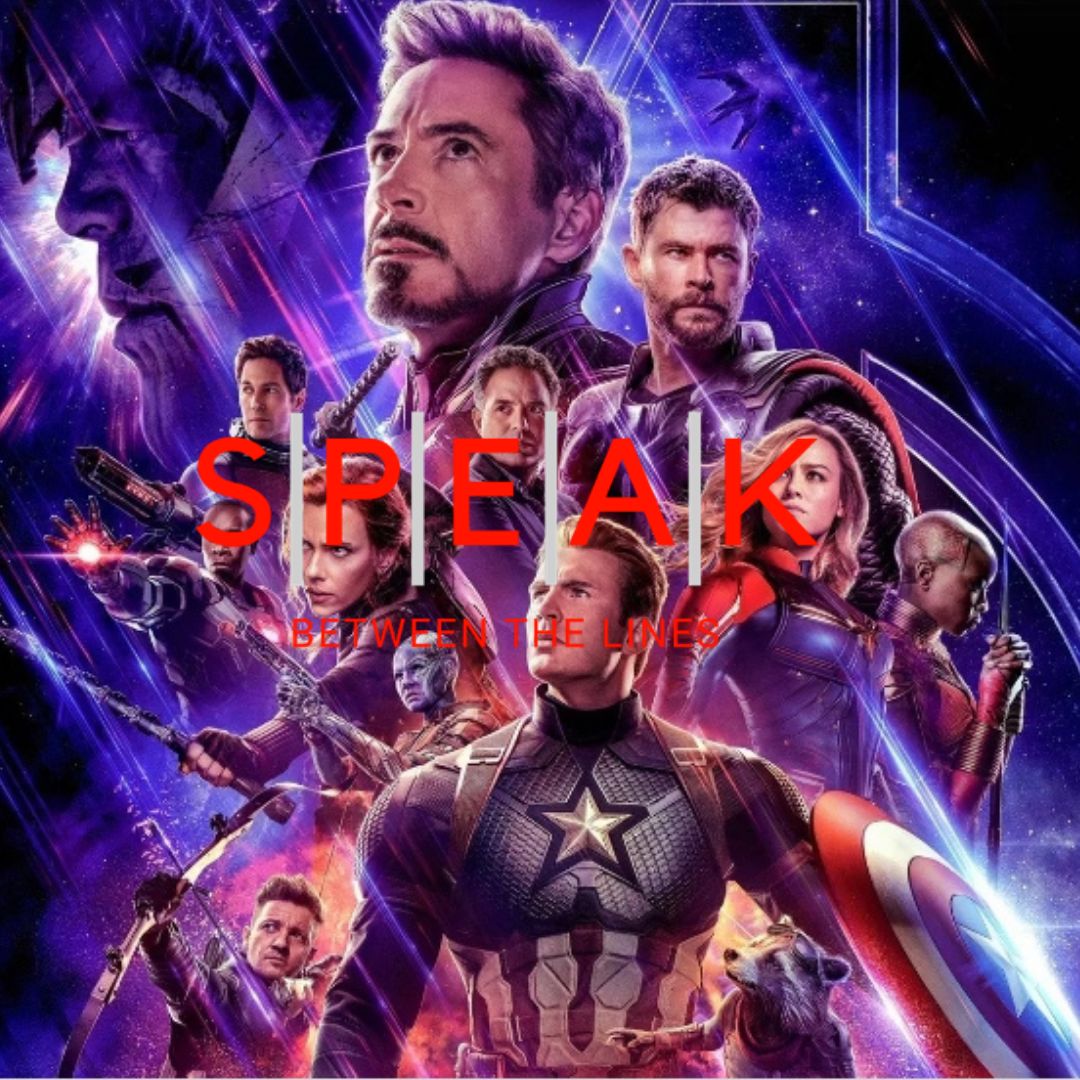 Speak Between The Lines have arrived to the Endgame and J-Rock and RES give their thoughts, reactions, and experience of watching The newest Avenger movie...they discuss and grades their favorite moments, characters, and trailers leading up to the climax of the Marvel Cinematic Universe. Kick back and relax as the crew Speaks Between The Lines!!!
Avengers Box Office Record / 1st Thoughts - 3:25
Doing more with characters with no clout - 22:40
Best Trailer music in the MCU - 33:50
Fav characters/disappointed - 40:30
Best Trailer Music for a super hero movie - 1:27:16
Favorite Moments - 1:34:00
Grade for the characters 2:08:02
Best superhero theme (DC / Marvel) - 2:44:52
Grade for End Game / Top 5 MCU Movies - 2:52:00
*************************************************
Speak Between The Lines Merchandise Is Here!!
SHOP NOW @  bit.ly/SBTLStore
*************************************************
Contact Us: speakbetweenthelines@gmail.com
Follow Us On Social Media:
Facebook: www.facebook.com/SpeakBetweenTheLines
Instagram: www.instagram.com/SpeakBetweenTheLines
Twitter: www.twitter.com/SpeakBetween
Youtube: https://goo.gl/HcS3LH
King Ave - www.instagram.com/jon_avery
RES - www.instagram.com/resspeaks
J-Rock - www.instagram.com/jackospade 
J-Rock - PSN - JacKOSpade