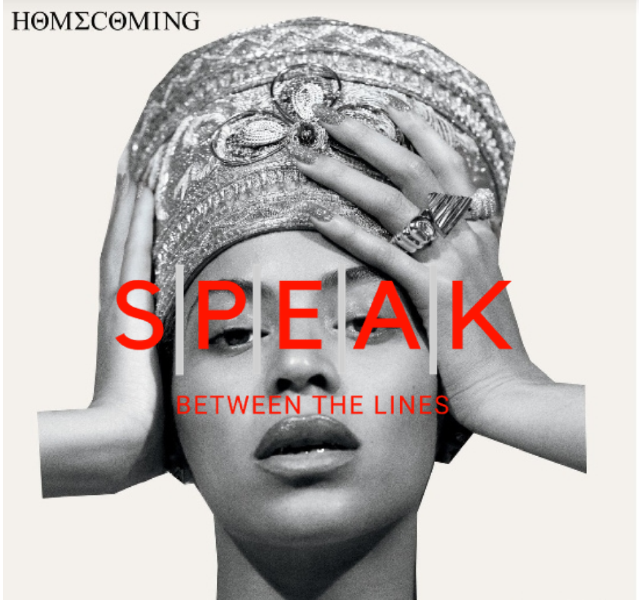 On this episode the Ave and RES share their experience this weekend going to The Joe Budden Podcast Tour at the Majestic Theater in Dallas, Beyonce surprise Coachella drop on Netflix, does RES opinion change on MJ / Beyonce debate? Its Avengers week and RES and J- Rock get into their predictions and concerns going into the movie before another round of What's The Scenario where the gang has 3 scenarios given to them and they have to choose the music they would play in that situation. Kick back and relax as the crew Speaks Between The Lines!!!
Wins and Losses - 4:52
Tweet Between The Lines - 27:14
Skills on display by The Joe Budden Podcast- 31:06
Beyonce Homecoming - 38:35
J-rock's internet - 54:06
Avengers Predictions - 59:00
Captain Marvel, lazy writing, and WWF booking for Marvel Studios- 1:24:00
Whats the Scenario - 1:52:06
*************************************************
Speak Between The Lines Merchandise Is Here!!
SHOP NOW @  bit.ly/SBTLStore
**************************************************
_______________________________________________
Contact Us: speakbetweenthelines@gmail.com
Follow Us On Social Media:
Facebook: www.facebook.com/SpeakBetweenTheLines
Instagram: www.instagram.com/SpeakBetweenTheLines
Twitter: www.twitter.com/SpeakBetween
Youtube: https://goo.gl/HcS3LH
King Ave - www.instagram.com/jon_avery
RES - www.instagram.com/resspeaks
J-Rock - www.instagram.com/jackospade 
J-Rock - PSN - JacKOSpade