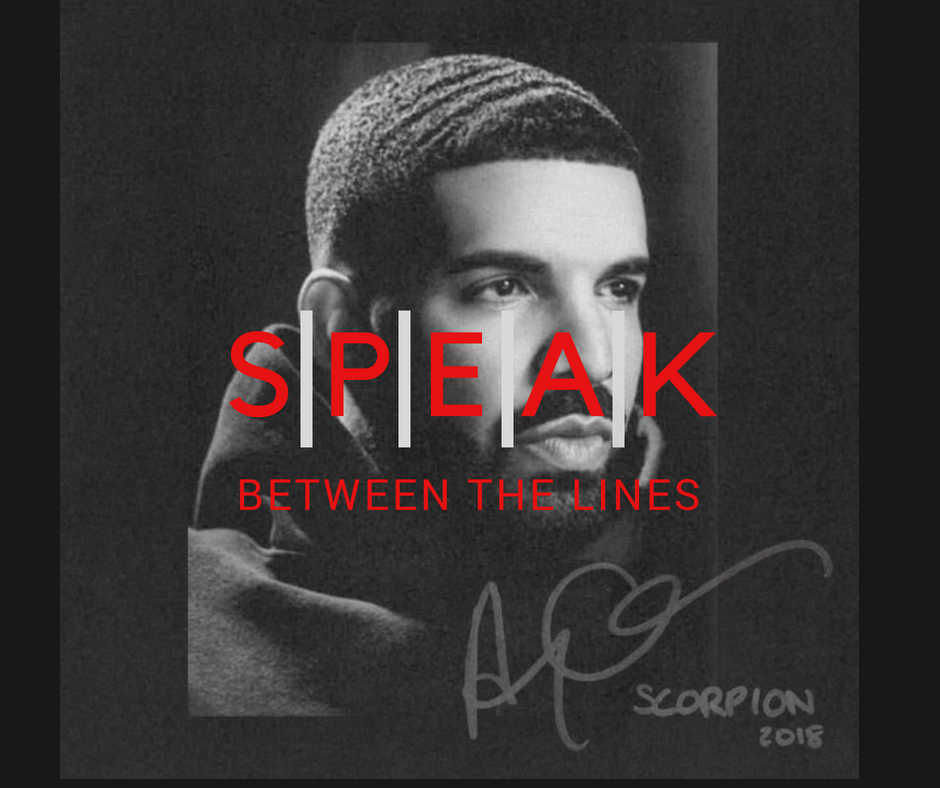 The crew is back with a special guest for this special review of Drake's latest effort. RES, Ave, and friend of the show, D, discuss The 6 God's new release "Scorpion" and breaks down the issues that have been revealed coming off this album. D breaks down the NBA counter parts to Drake, J.Cole, and Kendrick before dissecting drake' s career. 
1:00 Wins and Losses 
5:55 Best Basketball Movies 
14:36 Lee Daniels / Dame Dash 
23:00 Hiding My Child From The World? 
34:50 Chinks In The Armor Showing? 
49:20 Has Drake Hit His ceiling? / guarding every wall 
58:20 Where Does This Album Rank? 
1:13:35 Rotating Chair of Kendrick, Cole and Drake 
1:18:20 K.Dot, Cole, Drake's NBA counterparts 
 Follow Us On Social Media:
Facebook: www.facebook.com/SpeakBetweenTheLines
Instagram: www.instagram.com/SpeakBetweenTheLines
Twitter: www.twitter.com/SpeakBetween
Youtube: https://goo.gl/HcS3LH
-------
Instrumental | Bye Felicia by Skip Jackson
Channel: https://www.youtube.com/user/KumLaudeMusic/
-------
#speakbetweenthelines #sbtl